TOP 5 FAMOUS FOOD ITEMS AND FOOD PLACES YOU SHOULD VISIT IN KOLKATA
Everyone of us loves Street food and do crave for it whenever we are on the streets. "Kolkata" as soon as you hear this word the first that hits our mind is the Street food. Kolkata offers us a variety of street foods and is mostly popular for Puchkas (also known as golgappe / Pani Puri) and also Jhal Muri and it's recipe was also taken by a man who started selling it in England. Come lets see what Kolkata has to offers us.

Here are the List of 5 famous food item and food place you should checkout:
1. JAI HIND DHABA
Jai Hind Dhaba is located in Bhawanipur, Kolkata is a north-indian and Chinese cuisine but is mostly famous for its north indian. It offers you a great north indian spiced up mouth-watering food that will make you come here again and again. The service that it has to offer is top-notched and great quality of food. It could cost you a minimum price of RS.500 approx 2 person.
Location : 41/1A, Sarat Bose Rd, Near Haldirams Restaurant, Jadubabur Bazar, Bhowanipore, Kolkata, West Bengal 700020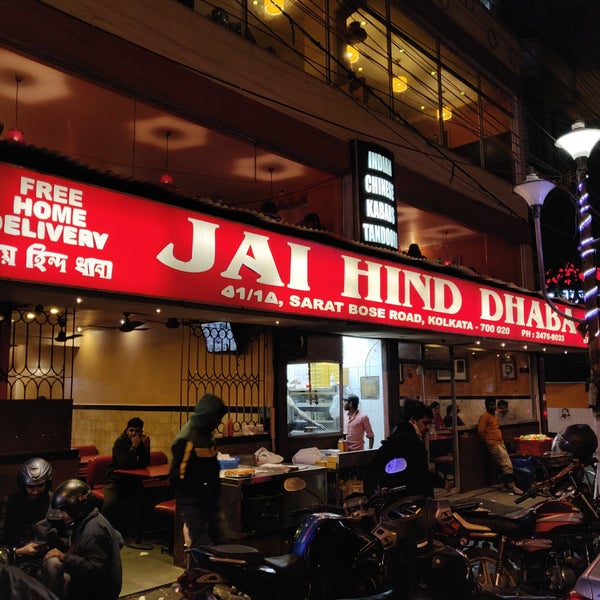 2. SOOJI PUCHKA
Sooji puchka is being sold at various places all around in India but the one that is being sold here is just a different vibe. This particular stall is located on opposite street of the Haldiram's outlet in kalakar street,bara bazzar. What makes this version of puchka different is that it is stuffed with mixture of various spices and green chutney mixed with boiled potatoes and is served with sweet chutney and mint-raw mango's water. Your minimum charges would be RS.40 for 5 pieces and they are worth it.
Location: Opposite street of (7, Jagmohan, Kashinath Mullick Ln, Jorasanko, Kolkata, West Bengal 700007)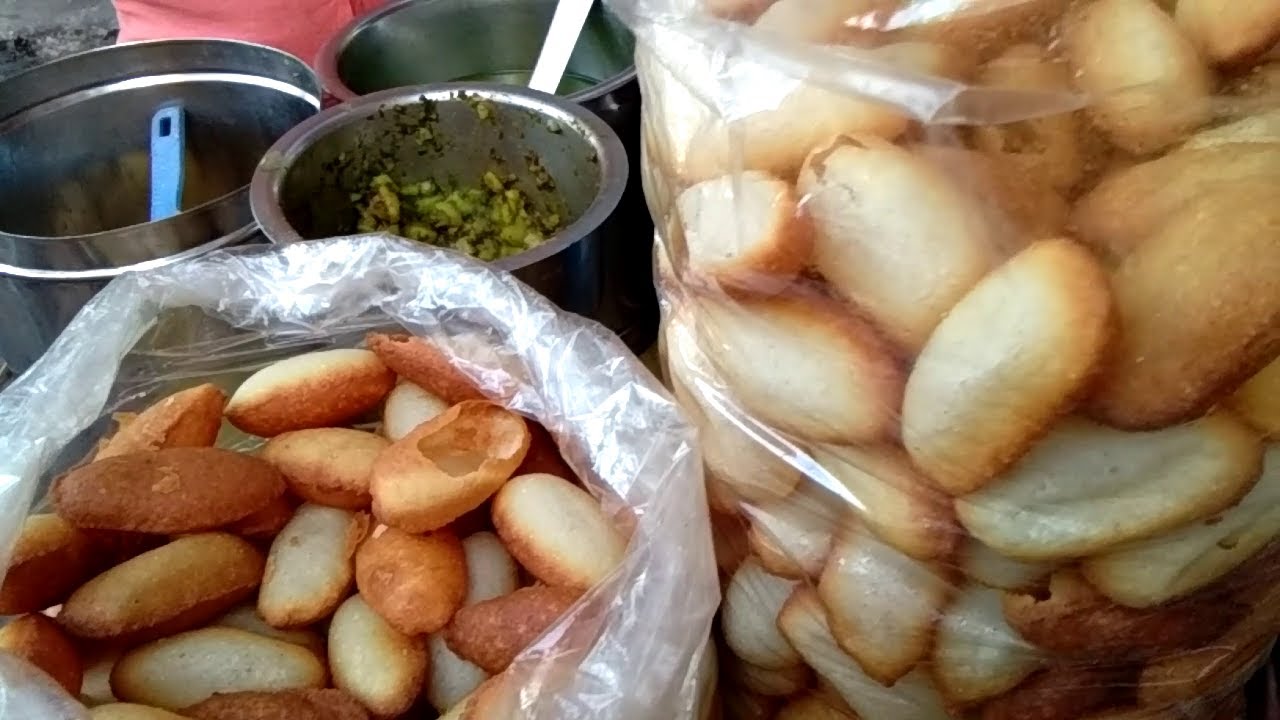 3. Tewari's Samosa(Singhara)
Tewari Brothers a sweet and snack shop that is famous all over Kolkata. People here can order tons and tons of sweets and snacks and get their item ready by the time need it. The quality of the food severed here is of top quality. Samosas of various places are famous here but what tops this particular shop is the quality and this particular quality has been continuing since the beginning of the shop. The samosa could be a fitting snack for your evening cost you around RS.45 for 2 pieces.
Location: 144, Utkalmoni Gopabandhu Sarani, Raja Katra, Bara Bazar, Jorasanko, Kolkata, West Bengal 700007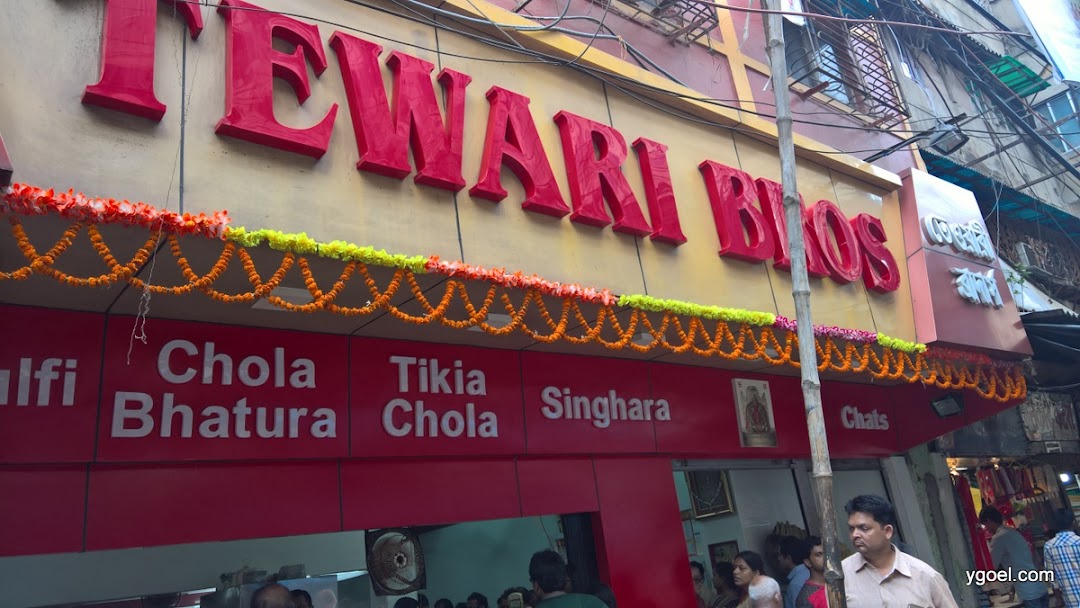 4. Street Food at Howrah Ac Market
Howrah Ac Market is a place which is a kind of a shopping mall that offers you various things such as all types of clothing, footwear, accessories and many other such kind of this with a reasonable rate and a good quality. Just outside the main entrance of the market we have various vendors selling street food. These street food includes Aalo tikki chat, the famous Jhal Muri, tradition puchkas, sooji puchkas, dal ka chilla and many other various things. When in Kolkata make sure you taste everything. Everything at reasonable rate starts fir RS.20.
Location: Dr Abani Dutta Rd, Babudanga, Pilkhana, Marg, Mali Panchghara, Howrah, West Bengal 711101
5. Balwant Singh's Eating House
Balwant Singh's Eating House also a very well renowned eating house just like Jai Hind is a very famous for serving its North Indian and street food along with various deserts and beverages. Balwant Singh is not only famous for its north indian food but also very famous for Dhood-Coke (a very unique beverage of its own). Basically a kind of Coke milkshake.
Balwant Singh would cost you Rs.500 approx for two persons and Doodh-Coke would cost you around Rs.180 for 1L.
Location: 10/B, Harish Mukherjee Rd, Bhowanipore, Kolkata, West Bengal 700025